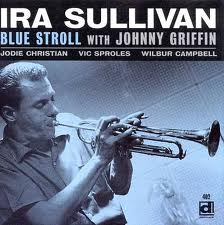 Jazz Legend Ira Sullivan on stage at Blue Martini Kendall!!!
Hyperbole surrounds Ira Sullivan. It is evident in both his music and his life. His talent has been called "Pure lyric," "Fire," "Formidable," "Complex," "Ornate," "Unparalleled," "Haunting," or, more simply, "Legend." Some reviewers say he is a musical genius; others say this is an understatement. They cite his ability to pick up a strange instrument and, within a few days, to be as conversant with it as if he had been playing it for years. World class multi-instrumentalist Ira Sullivan plays trumpet, flugelhorn, peckhorn, tenor, alto, and soprano saxophones, flute, and an occasional round of drums, all of them impeccably and not as a gimmick. A master of almost the entire range of brass and reed instruments, he is known for his ability to come in cold and turn in a stellar performance. Ira is widely recorded and tours on the national and international jazz circuits. A five-time Grammy nominee, he serves as a panelist for the National Endowment for the Arts. As a clinician, lecturer, and adjudicator in jazz workshops at universities and schools across the country and abroad, he finds that the History of Jazz programs that he initiated while attending high school in Chicago are now being replicated in many of these institutions. One if his current projects is an ensemble he calls the INTER/OUTER CONTINENTAL JAZZ QUINTET. Together, this unique and multi-ethnic group expresses a wide spectrum of the jazz milieu, dipping freely into both traditional and uncommon territory. Ira Sullivan feels that music is one of the finest gifts God has bestowed upon mankind. One of his greatest joys is leading Jazz Vespers at the many churches he plays, where the congregations share his belief that there is a dynamic spiritual connotation to this most American of musical styles. It is this spiritual impulse that most clearly defines Ira Sullivan's music. For forty years, he has ended his performances all over the world with the venerable hymn "Amazing Grace," a soulful salute to the Spirit within.
in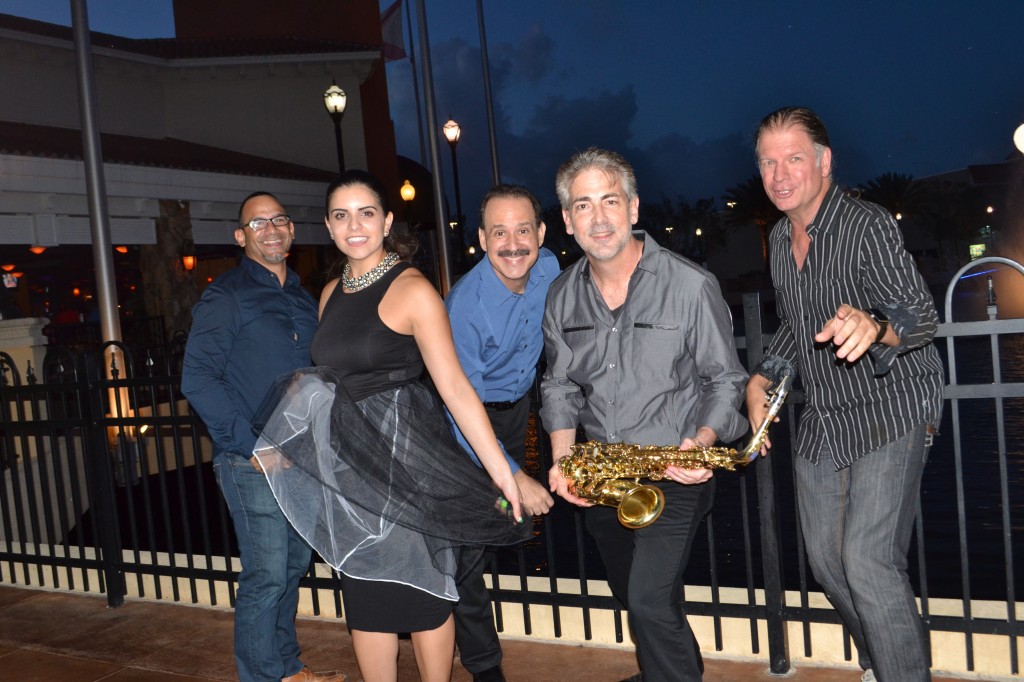 Every Tuesday at Blue Martini Kendall:  Steve Kirkland and the Mister K Band Live  7 – 11 pm
The Mister K Band features Jazz Saxophonist Steve Kirkland along with many of Miami's top musicians including Abner Torres, Drums;  Hal Roland, Keyboard;   and Nicky Orta, Bass.  The amazing and beautiful vocalist Anna Palmerola is a regular member of the Mister K Band.  On Tuesday Jazz Night the Mister K Band also features guest artists, performers and vocalists every Tuesday.  Where else in Miami, Ft. Lauderdale, Hollywood, Naples or anywhere in South Florida can you go to hear live music by a live band that performs Jazz, Latin Jazz, Funk, R & B? Come hear Jazz Saxophone and amazing singers at Blue Note at the Blue Martini on Tuesday's in Kendall 7 – 11 pm.
in