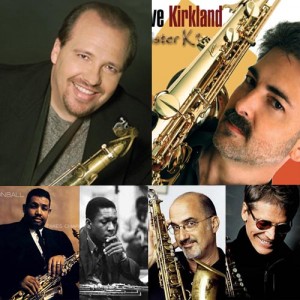 Finally Ed Calle is back!! Dr. Ed Calle will be on stage with Mister K on Aug 23rd.  We have long been awaiting this event!  Dr. Calle and Mister K will play tribute to Alto & Tenor Saxophone duos such as Cannonball Adderly & John Coltrane, and Michael Brecker/David Sanborn.  This is sure to be a night of great music and explosive solos!  We will also have on stage the amazing pianist Jim Gasior, bassist extraordinaire Jeff Carswell and Abner Torres on drums!  Dr. Ed Calle is hands down the number one, greatest saxophonist alive today.  Ed Calle is not just a super-talent but an incredibly well-studied genius of jazz saxophone which becomes immediately apparent when hearing him perform live.
Saxophonist Ed Calle is known for his extraordinary ability to play bebop, Latin and contemporary jazz, and pop. Born in Caracas of Spanish parents, it was obvious from the start that he was a natural player and now, Calle  can be heard on hundreds of recordings both as a sideman and soloist. He appears on Grammy-award-winning albums by Frank Sinatra, Vicky Carr, Arturo Sandoval, and Jon Secada, as well as on numerous television and motion picture soundtracks.  He  also has recorded and performed around the world with such  artists as Gloria Estefan, Julio Iglesias, Michael Bolton, Bob James, Bobby Caldwell, Rhianna, Extreme, and Vanessa Williams. Among his many solo  recordings, Ed Calle Plays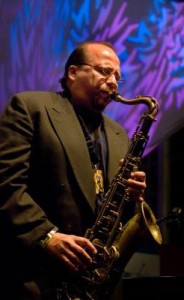 Santana garnered a Latin Grammy Award nomination in 2005. His latest release In the Zone (2006) features original compositions and  jazz standards and earned a Latin Grammy nomination in 2007.  Besides being an internationally acclaimed jazz performer and prolific composer and arranger, Calle is in great demand as  a jazz clinician and enjoys working with students. Ed has served as a guest artist and clinician with the Monk Institute and  at colleges including Brigham Young University, Temple College, The University of North Florida, The University of Florida, The University of Miami, and West Palm Beach Community College. Ed and Sari Calle live with their three children in South Florida where Ed serves as Associate Professor Senior of Music Business and Production at Miami  Dade College. A member of the Miami Saxophone Quartet, a Selmer saxophone artist, and Jody Jazz mouthpieces and AMT microphones endorser, Ed Calle also owns and operates One-Take Recording Studios, leads the Fuego  Caliente Latin Jazz Orchestra, and has  earned a Doctor  of Higher Education Leadership from Nova Southeastern University where he graduated  with a  perfect 4.0 average.  Ed is a two-time Latin Grammy nominee and was named King of Carnival Miami 2013.

Steve Kirkland performs an intimate concert at the Deering Estate.
Follow the link:  http://www.deeringestate.org/summer-cabaret/
The Summer Cabaret Concert Series features intimate concerts inside the historic Stone House Ballroom at the Deering Estate. .
All concerts begin at 8 pm and the main gate opens at 7 pm. It is recommended to arrive early for preferred seating. Guests are welcome to bring refreshments and snacks to enjoy during the show.
Tickets are $20 per concert or $55 for the three-concert series (save $5). Limited seating is available. Advance tickets are recommended.
Tickets can be purchased online below or by calling the Deering Estate Ticket Office at 305-235-1668 ext. 233
Conveniently located in Miami-Dade County, the Deering Estate at Cutler lies within a few miles east of the Florida Turnpike and U.S. 1. Parking available at the Visitor's Center or along 72nd Avenue. Tickets to the Estate are available for purchase at the Main Gate ticket booth located on 72nd Avenue.
From Downtown Miami
Take I-95 South to South Dixie Highway; continue south to SW 168th Street. Turn left and travel east. Cross Old Cutler Road and the Visitor's Center is about ½ block on the right. There is parking available at the Visitor's Center or along 72nd Avenue. Tickets to the Estate are available for purchase at the Main Gate ticket booth.
From the Turnpike
Travel South to SW 152nd Street Exit (Coral Reef Drive). Continue east to Old Cutler Road. Turn right on Old Cutler Road and travel south to SW 168th Street. Turn left and the Visitor's Center is about ½ blocks on the right.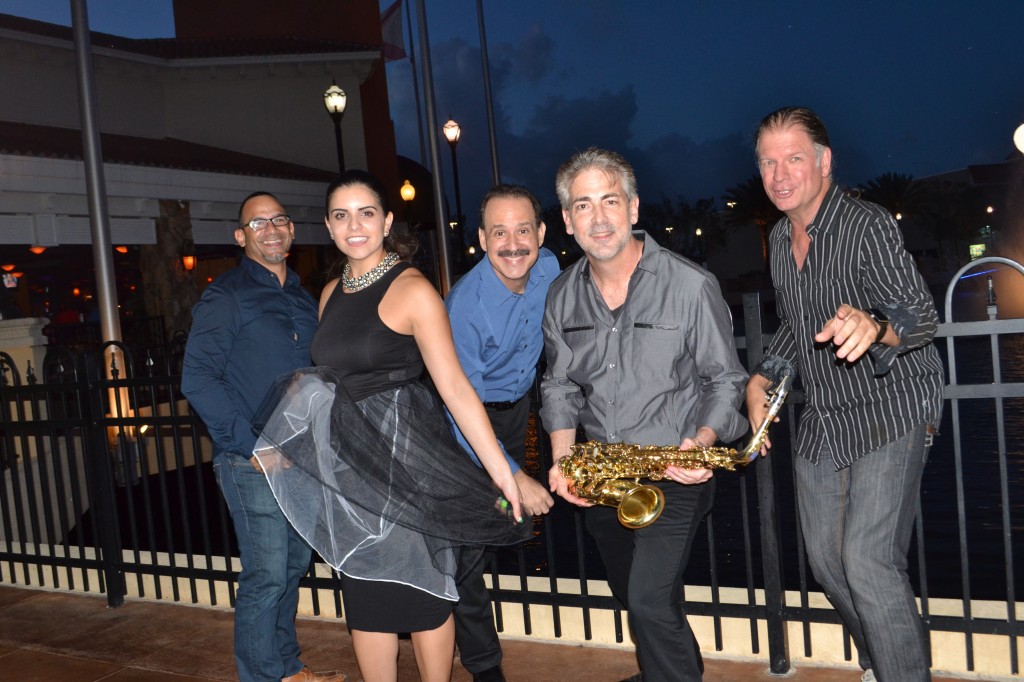 Every Tuesday at Blue Martini Kendall:  Steve Kirkland and the Mister K Band Live  7 – 11 pm
The Mister K Band features Jazz Saxophonist Steve Kirkland along with many of Miami's top musicians including Abner Torres, Drums;  Hal Roland, Keyboard;   and Nicky Orta, Bass.  The amazing and beautiful vocalist Anna Palmerola is a regular member of the Mister K Band.  On Tuesday Jazz Night the Mister K Band also features guest artists, performers and vocalists every Tuesday.  Where else in Miami, Ft. Lauderdale, Hollywood, Naples or anywhere in South Florida can you go to hear live music by a live band that performs Jazz, Latin Jazz, Funk, R & B? Come hear Jazz Saxophone and amazing singers at Blue Note at the Blue Martini on Tuesday's in Kendall 7 – 11 pm.