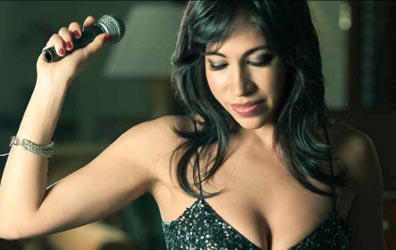 The amazing, talented and gorgeous Michelle Manzo will be on stage with Mister K on Tuesday,  October 7th,  7 – 11 p.m. at Blue Martini in Kendall.
Born and raised in Miami, FL  Michelle moved to NY where she attained a music degree from City University. She studied with jazz legends and graduated Cum Laude on a full talent scholarship. After spending several years studying and performing in NY she's now based in her hometown.  She just returned from a successful tour of Asia where she performed in 7 different countries. Michelle has a wide vocal range with extraordinary technical abilities and conveys great depth in every word she sings.   Michelle is a MUST SEE performer and we welcome her to the Blue Martini Stage.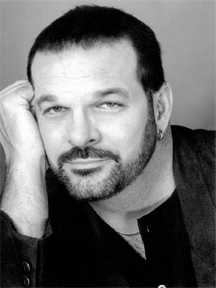 Dana Paul is Back!!! Sept 30th the Mister K Band will feature the amazing Dana Paul! Dana Paul's performance is one of the most talked about Blue Martini Special Guest performances we have had to date.  His vocal wizardry and electric personality have made him one of the most talked about performers around.  Dana's energetic style takes audiences to places that are rare indeed and we are very excited to be taken on another Dana Paul adventure this coming Tuesday.  Add to this his wonderful charm and stage presence and it's easy to see how he immediately makes every audience feel they're being entertained in the comfort of their own living room.  Put in the chemistry of the amazing Mister K Band and you are going to have a night to remember for a lifetime.  Jazz saxophonist Steve Kirkland will be performing and accompanying Dana Paul. You DO NOT want to miss this night.  Dana Paul is not only the singer's singer,  he's the musician's singer.  The Mister K Band plays a variety of music and is a Live Band that can be heard across Miami, Dade county,  Broward, Hollywood, Ft. Lauderdale, West Palm Beach, Naples and all over South Florida.  The Mister K Band is one of the best live bands and perform R & B classics, Top 40, a variey of Jazz including contemporary Jazz, Latin Jazz, straight-ahead Jazz and more.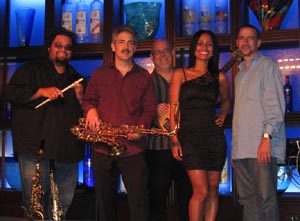 Every Tuesday at Blue Martini Kendall:  Steve Kirkland and the Mister K Band Live  7 – 11 pm
The Mister K Band features Jazz Saxophonist Steve Kirkland along with many of Miami's top musicians including Nomar Negroni, Drums;  Hal Roland, Keyboard;  Robert Gonzalez, Keyboard;  Chegui Calderon, Bass;  and Cayo Iturralde, Bass.  The amazing and beautiful vocalist Rhea Olivia is a regular member of the Mister K Band.  On Tuesday Jazz Night the Mister K Band also features guest artists and performers and vocalists like Nicole Henry, Yrasema, Cary Alexander, & Hal Roland.  Where else in Miami, Ft. Lauderdale, Hollywood, Naples or anywhere in South Florida can you go to hear live music by a live band that performs Jazz, Latin Jazz, Funk, R & B? Come hear Jazz Saxophone and amazing singers at Blue Note at the Blue Martini on Tuesday's in Kendall 7 – 11 pm.